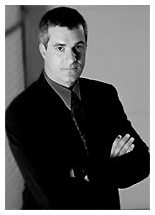 Родился: 25 февраля 1958, Монреаль, Квебек, Канада.
Семья: женат на актрисе Линдсей Коллинз, трое детей - Салли, Мэгги и Чарли.
Обучался в Lakefield College в Онтарио, Канада. Хоуп актер-ветеран: снимается и в кино, и в сериалах, играет на сцене.
Он появлялся в таких сериалах как "The Hidden Room" (1991), "The Hitchhiker" (1983), "Top Cops" (1990) and "Alfred Hitchcock Presents" (1985), "Goosebumps" (1995), "Forever Knight" (1992), "Knightwatch" (1988), "Doc" (2001), "Street Legal" (1987) и многих других.
Он участвовал в постановках спектаклей "The Heidi Chronicles" (Toronto's Royal Alexandra Theatre и the Manitoba Theatre Centre), "Getting Wrecked" (Theatre Direct), "The Best Little Whorehouse In Texas" (Limelight Dinner Theatre), "Death of a Salesman" и "The Country Wife" (the Stratford Festival).
В августе 2000 года Хоуп дебютировал как режиссер с фильмом "The Birthday Cake" на международном фестивале короткометражных фильмов в Палм Спрингс (Palm Springs International Short Film Festival)
Фильмография
At Risk (2010) - Jessie Huber
Tooth Fairy (2010) (completed) - Coach
"Fringe" (1 episode, 2009) - Andrew Burgess
"Defying Gravity" (1 episode, 2009) - Candy Exec
"Eureka" (5 episodes, 2007-2009) - Gen. Mansfield
The Boy Next Door (2008) - Edward
Toxic Skies (2008) - CEO Dick Taylor
On the Other Hand, Death (2008) - Carl Deems
Charlie & Me (2008) - Dr. Robert Graham
Storm Seekers (2008) - Henry Gersh
"Traveler" (3 episodes, 2007) - Joseph
Unthinkable (2007) - Dan Bell
"Smallville" (3 episodes, 2003-2007) - Doctor
"Supernatural" (1 episode, 2007) - Professor Cox
Holiday Wishes (2006) - Jack King
The Path to 9/11 (2006) - John Miller
Murder on Spec (2006) - Duke Fairbanks
The Stranger Game (2006) - Paul Otis
"Stargate SG-1" (6 episodes, 2004-2006) - Colonel Lionel Pendergast
Best Friends (2005) (TV) - Kurt
Fetching Cody (2005) - Mr. Wesson
"The L Word" (3 episodes, 2004-2005) - Bert Gruber
"Cold Squad" (2 episodes, 2005) - Dr. Evan Moss
A Very Cool Christmas (2004) - Stan
"The Collector" (1 episode, 2004) - Carter Baines
The Truth About Miranda (2004) - Vince
Paycheck (2003) - Suit
Battlestar Galactica (2003) - Transport Pilot
Word of Honor (2003) - Brad Sadowski
Lucky 7 (2003) - Partner
Soldier's Girl (2003) - Sergeant Howard Paxton
The Death and Life of Nancy Eaton (2003) - Jim
"Doc" (1 episode, 2002)
'Twas the Night (2001) - John Wrigley
The Facts of Life Reunion (2001) - Robert James
Dangerous Child (2001) - Frank
Inside the Osmonds (2001) - Jack Regas
You Belong to Me (2001) - Aidan Masters
Range of Motion (2000) - Jay Berman
Cruel Intentions 2 (2000) - Mr. Felder
"PSI Factor: Chronicles of the Paranormal" (85 episodes, 1996-2000) - Peter Axon
Bed and Breakfast (2000) - Father, Lizard
Strange Justice (1999) - Tom Daniels
The Wager (1998) - Richard
The Garbage Picking Field Goal Kicking Philadelphia Phenomenon (1998) - Mitchell
Dead Silence (1997) - Sheriff Gene Stillwell
Remembrance (1996) - Dr. Beech
"Goosebumps" (1 episode, 1995) - Mr. Hawkins
"Kung Fu: The Legend Continues" (1 episode, 1995) - Larry
Spenser: The Judas Goat (1994) - Flanders
"The Mighty Jungle" (1 episode, 1994) - Brad
To Save the Children (1994) (TV) - Tom Little
"Street Legal" (6 episodes, 1993-1994) - Mike Hayden
"Ready or Not" (2 episodes, 1993-1994) - Coach
"E.N.G." (3 episodes, 1990-1993) - Jim Baldwin
"Matrix" (1 episode, 1993) - Harry Thacker
Gross Misconduct (1993) - Greg Polis
"Secret Service" (2 episodes, 1992-1993) - Breen /Mack
"Forever Knight" (1 episode, 1992) - Roger Jameson
"Counterstrike" (1 episode, 1992)
"Top Cops" (1 episode, 1991) - Gary Mitrovich
"The Hidden Room" (1 episode, 1991)
"The Hitchhiker" (1 episode, 1990)
"War of the Worlds" (1 episode, 1990) - MP
"Friday the 13th" (3 episodes, 1987-1990) - Lloyd
"Alfred Hitchcock Presents" (2 episodes, 1988-1989) - Harvey
"The Twilight Zone" (1 episode, 1989) - Gerry Cross
"Knightwatch" (1 episode, 1989) - Roy
The Long Road Home (1989) - Barry Berger
"Ramona" (1988) - Uncle Hobart
"Katts and Dog" (1 episode, 1988)
Rolling Vengeance (1987) - Steve Tyler
"Night Heat" (1 episode, 1987) - John Tiller
The High Price of Passion (1986) - Officer #1
The Last Season (1986) - Tom Powers
"Hangin' In" (3 episodes, 1983-1984) - Kent