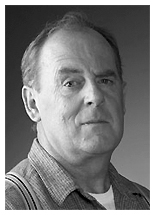 Родился: Нью Брунсвик, Канада.
Актер, много снимающийся как в кино, так и на телевидении. В 1997 году за фильм The Hanging Garden получил премию Genie Award как лучший актер второго плана. Кроме того снимался в таких фильмах, как Geraldine's Fortune, Giant Mine, Lives of Girls and Women, The Events Leading Up to My Death, Dog Park и A History of Violence.
Среди его работ на телевидении наиболее примечательными стали роли в Queer as Folk, Katts and Dog, Traders, Star Wars: Droids, The Eleventh Hour и Пси-Факторе.
Хорошо играет в футбол, как в большой (на поле), так и в мини (в помещении).
Питер МакНэилл живет со своей семьей в Торонто.
Фильмография
Leslie, My Name Is Evil (2009) - Судья
"Flashpoint" (1 episode, 2009) - Stan Matthews
The Good Witch's Garden (2009) - George O'Hanrahan
The Cry of the Owl (2009) - Sam Rhodes
"Republic of Doyle" (2009) - Malachy Doyle
"Sea Wolf" (2008) - Fat Louis
"The Summit" (2 episodes, 2008) - Michael Merchant
"The Border" (1 episode, 2008) - Clarence Barden
Kit Kittredge: An American Girl (2008) - Sheriff
C?line (2008) - Adhemar Dion
Mayerthorpe (2008) - Superintendent
The Good Witch (2008) - George O'Hanrahan
Victor (2008) - Mel Davis
Si j'?tais toi (2007) - Dr. Christopher Bray
The Stone Angel (2007) - Jason
Late Fragment (2007) - Christian
Something Beneath (2007) - Deadmarsh
Talk to Me (2007) - Warden Cecil Smithers
The House Next Door (2006)
"Above and Beyond" (2006) - Gen. Anderson
The Path to 9/11 (2006) - Полковник ВВС США
"Naked Josh" (1 episode, 2006) - Отец Эрика - Jack
The Marsh (2006) - Philip Manville
Heyday! (2006) - Frank Fleming
God's Goodness (2005) - Dr. Hanson
"Queer as Folk" (24 episodes, 2002-2005) - Detective Carl Horvath
Trump Unauthorized (2005) - Joseph Eichler
Cinderella Man (2005) - Electric Man
A History of Violence (2005) - Sheriff Sam Carney
Our Fathers (2005) - Older Spags' Friend Billy
"Kojak" (1 episode, 2005) - Col. Vincent Barnett
Kojak (2005) - Col. Vincent Barnett
"Puppets Who Kill" (1 episode, 2005) - Colonel Lee
Some Things That Stay (2004) - Mr. Burns
H2O (2004) - Шеф полиции
Geraldine's Fortune (2004) - Henry Liddle
Evel Knievel (2004) (TV)
"Wild Card" (1 episode, 2004) - Norman Culver
"The Eleventh Hour" (4 episodes, 2002-2004) - Warren Donohue
"Kingdom Hospital" (1 episode, 2004) - "Ястреб"
Word of Honor (2003) - Brig. Gen. Norm Van Arken
Killer Instinct: From the Files of Agent Candice DeLong (2003) - Frank MacNeil
Luck (2003) - Папа
Open Range (2003) - Mack
Sounder (2003) - Шериф
Heart of a Stranger (2002)
Framed (2002) - Capt. MacNamara
Guilty Hearts (2002) - Det. Ed Rafferty
"Blue Murder" (1 episode, 2001) - Det. Jimmy Dater
"Earth: Final Conflict" (2 episodes, 1997-2001) - Harry Winslow
"Doc" (2 episodes, 2001)
Who Is Cletis Tout? (2001) - Detective Tripp
Angel Eyes (2001) - Lieutenant Dennis Sanderman
The Judge (2001) (TV) - Gus Lano
The Caveman's Valentine (2001) - Cork
Blessed Stranger: After Flight 111 (2000) - Earl Barkhouse
Violet (2000/II) - Rusty
Frequency (2000) - Butch Foster
"Falcone" (1 episode, 2000) - Joseph P. Welsh
Sex & Mrs. X (2000) - Harry Frost
The Loretta Claiborne Story (2000) - Тренер Murdock
A Touch of Hope (1999) - Mr. Kraft
Resurrection (1999) - Captain Whippley
"PSI Factor: Chronicles of the Paranormal" (29 episodes, 1996-1999) - Ray Donahue
Dangerous Evidence: The Lori Jackson Story (1999) - Ervan Kuhnke
Blue Moon (1999) - Willis Randecker
Killer Deal (1999) - Captain Desalvo
"Storm of the Century" (1999) - Sonny Brautigan
Deep in My Heart (1999)
Dog Park (1998) - Сосед
Simon Birch (1998) - Mr. Birch
The Long Island Incident (1998) - Dennie McCarthy
Mind Games (1998) - Wexford
Blind Faith (1998) - Captain McCully
"Heritage Minute" (1 episode) - John Matheson, MP
My Own Country (1998) - Allen
The Hanging Garden (1997) - Whiskey Mac
Too Close to Home (1997) - Судья Sorenson
Giant Mine (1996) - Harry Seaton
Mistrial (1996) - Старший инспектор Ray Hartman
Crash (1996) - Colin Seagrave
Conundrum (1996) - Hershel Kirkland
Closer and Closer (1996) - Sheriff Dwayne Jackson
No One Could Protect Her (1996) - Frank
Double Jeopardy (1996) - Stu
"Traders" (7 episodes, 1996) - Frank Larkin
"Lonesome Dove: The Outlaw Years" (1 episode, 1995) - Mr. Creel
The Possession of Michael D. (1995) - Arthur
A Vow to Kill (1995) - Sam Flowers
Butterbox Babies (1995) - William Young
"Street Legal" (2 episodes, 1990-1994) - Dennis Pashkov
Lives of Girls & Women (1994) - Tom Jordan
"Matrix" (1 episode, 1993) - Kurt Campbell
"Road to Avonlea" (1 episode, 1993) - Emmett Grier
Survive the Night (1993) - Watch Commander
Gross Misconduct (1993) - Roy Spencer
Deadly Matrimony (1992) - Sheriff McKay
"Beyond Reality" (1 episode, 1992)
"E.N.G." (2 episodes, 1991-1992) - Fraser
The Events Leading Up to My Death (1991) - Папа
Body Parts (1991) - Drunk
Whispers (1990) - Frank
"Maniac Mansion" (1 episode, 1990) - Morey Mellen
Stella (1990) - Bobby
"My Secret Identity" (1 episode, 1990)
"C.B.C.'s Magic Hour" (1 episode, 1989) - Coach Brennan
Renegades (1989) - Denny Ransom
"War of the Worlds" (1 episode, 1989) - Director
Physical Evidence (1989) - Brannigan
Without Work: Sidetracked (1989)
"Katts and Dog" (44 episodes, 1988-1990) - Sergeant Callahan
Love and Hate: The Story of Colin and Joanne Thatcher (1989) - Ron Graham
Justice Denied (1989) - Harry Wheaton
"Alfred Hitchcock Presents" (1 episode, 1988) - Dr. Austin
"Captain Power and the Soldiers of the Future" (22 episodes, 1987-1988) - Major Matthew 'Hawk' Masterson
One Police Plaza (1986) - David Ancorie
"The Edison Twins" (27 episodes, 1985-1986) - Mr. Edison
The Great Heep (1986) - Jord Dusat
A Judgment in Stone (1986) - William
"Philip Marlowe, Private Eye" (1 episode, 1986) - Deputy sheriff
Murder Sees the Light (1986)
"Droids" (8 episodes, 1985) - Jord Dusat
Left Out (1985)
That's My Baby! (1984) - Donut Bum
A Good Tree (1984) - Отец
"Backstretch" (1983) - Ray Foley
Kings and Desperate Men (1981) - Похититель
This Is Your Museum Speaking (1979) (голос)
Blackout (1978)
One Man (1977) - Jack Williamson
Spinnolio (1977) (голос)
A Special Magnum for Tony Saitta (1976)
The Christmas Messenger (1975)
Why Rock the Boat? (1974) - Peterson